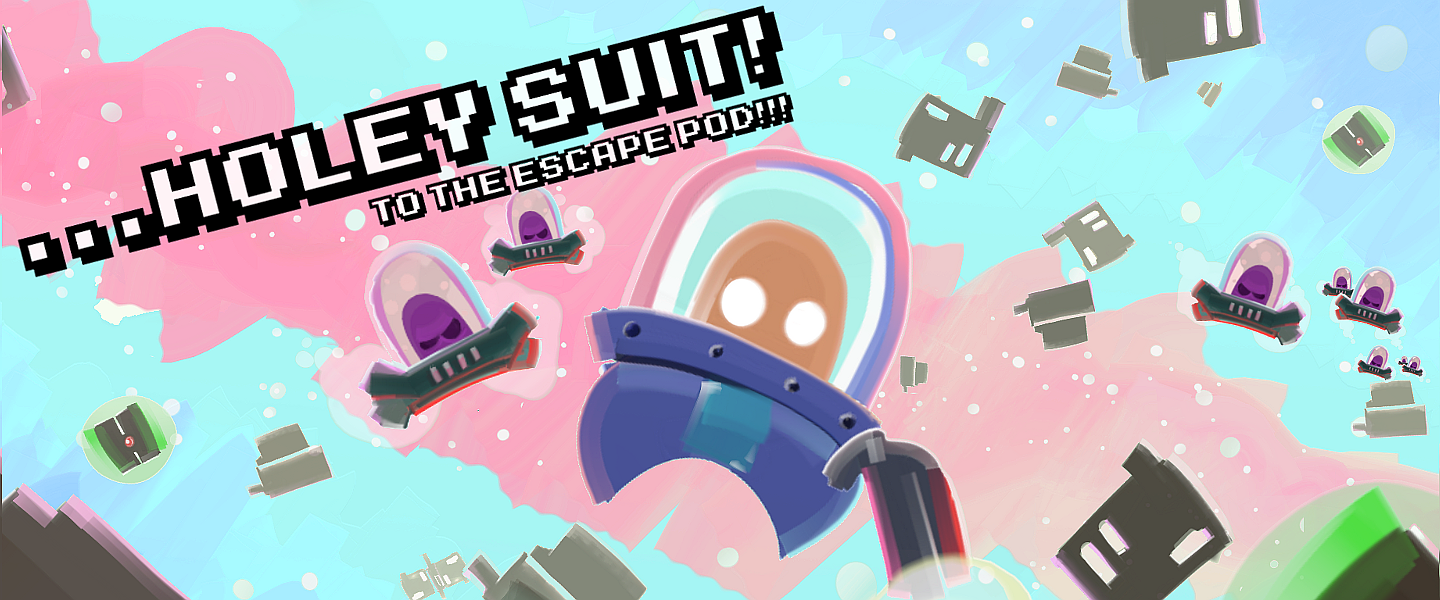 Holey Suit - to the Escape Pod!
Holey Suit mentioned inPC Gamer!
---
Holey Suit got an unsolicited mention in the press! I thought I'd put a dev blog around it - really happy about it. The piece is very complimentary, so that's really positive and keeping my motivation up.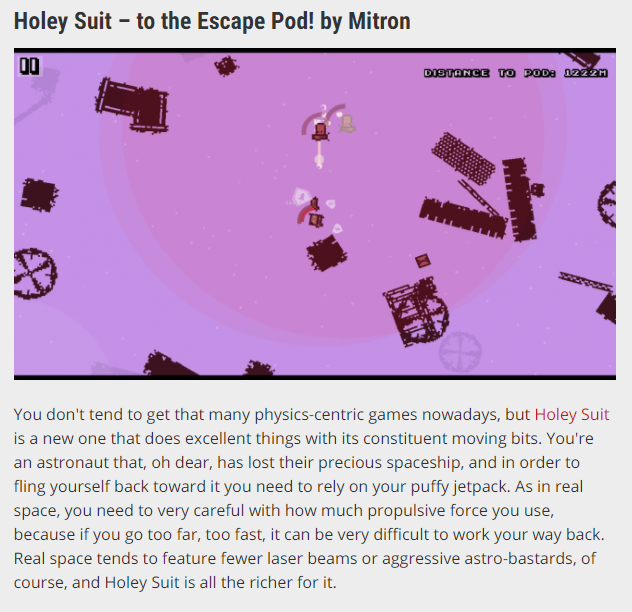 http://www.pcgamer.com/free-games-of-the-week/
Truth is - I wasn't aware of this until I saw where some of the game's download came from. A few redirections came from a pcgamer page which I found odd, opened the link and… Always a good surprise :)
As per the main page: if you like the game, please follow, comment & spread the word about it! I really enjoy working on Holey Suit, and positive feedback like this and people liking the game keeps me going!
Files
HoleySuit, to the escape pod!!!!
14 MB
Sep 28, 2017
Get Holey Suit - to the Escape Pod!