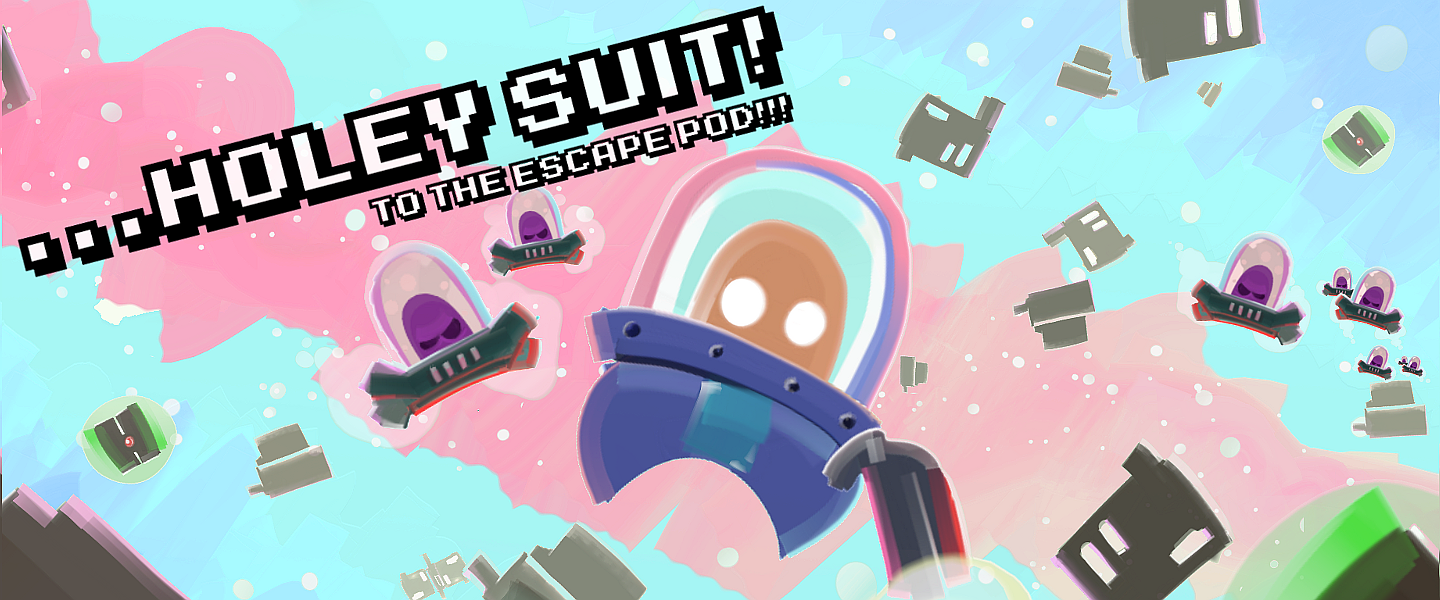 Holey Suit - to the Escape Pod!
Hey all!
This weekend, I'm very excited to announce: Holey Suit High Definition!!!!!!!!!!!!!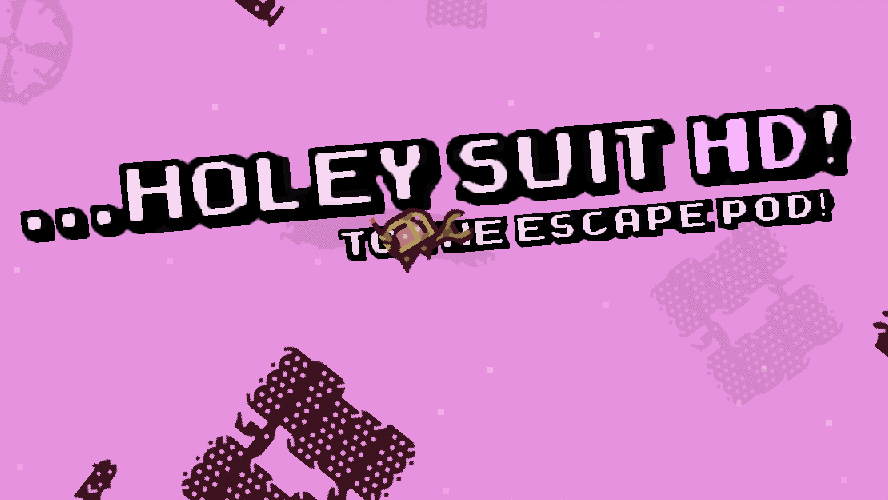 The latest release includes a completely revamped art style. As the game is evolving from prototype to a full game, I wanted to improve the gaphics a notch. I hope you like it! As you can see, the game still very much has its unique look & feel to it, and I intend this to remain the same!

Another big change to the game: crates! I'm not shy of my Vlambeer's influences, and Holey Suit's weapon system was heavily influenced by Super Crate Box in which you need to collect crates to equip weapons. Sometime the weapon is great, sometime not. Roll of dice, but one thing is sure: it keeps players on their toes!
From now on, energy no longer regenerates, so you need to pick crates after crates if you intend to fight your way through space! Players might love it or hate it, but it will certainly promote the Super Crate Box play style I originally intended for the game. Hopefully people don't hate it too much :)

PS: just in case the move is unpopular, I unlocked the Droid which will be the only survivor with regenerating ammo ;)
Files
HoleySuit, to the escape pod!!!!
16 MB
Nov 11, 2017
Get Holey Suit - to the Escape Pod!