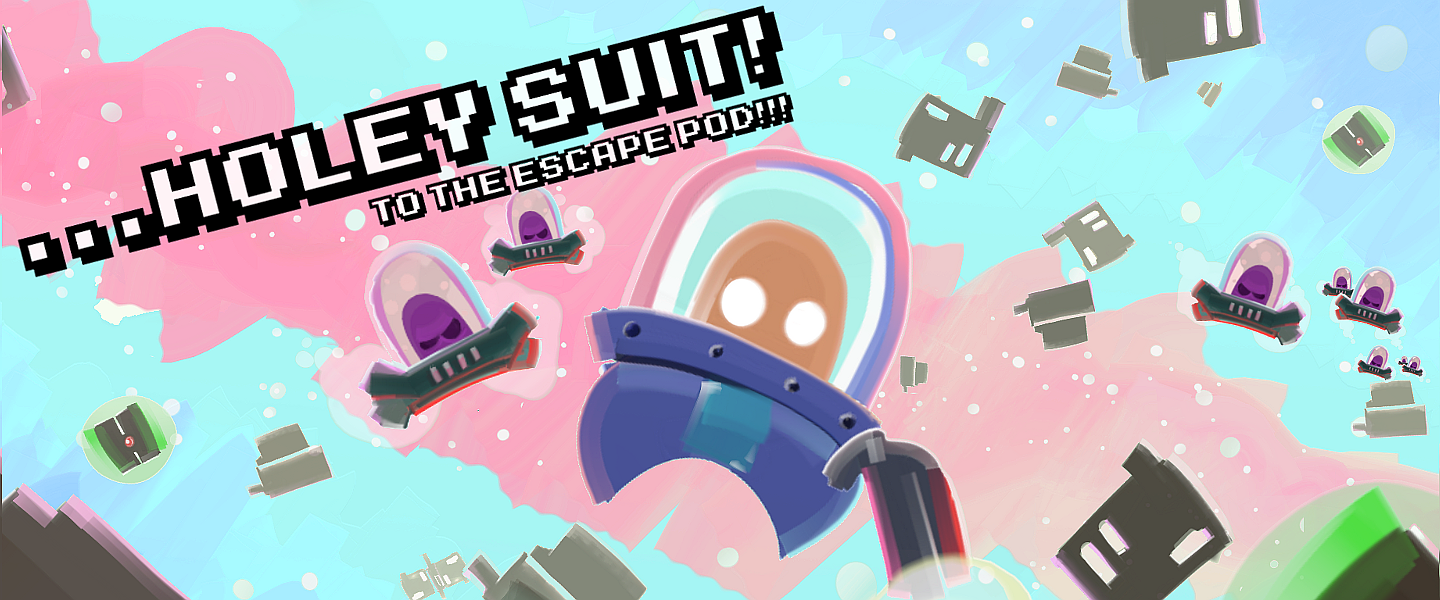 Holey Suit - to the Escape Pod!
New Alien Type: the Hunter!
---
Hey all,
Slow progress this week - work was hectic and I caught a nasty cold. I still managed to squeeze in a small update for Holey Suit: the Hunter!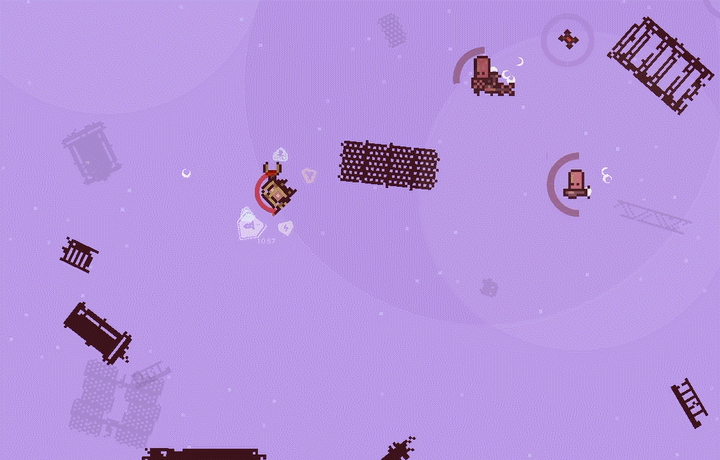 I really wanted to add a new enemy type in Holey Suit for a while. The pixelart for that little dude was pretty much ready from the start, I just needed a few hours to implement him in the game and test/tweak to make sure it didn't unbalance the game.
So I decided to take a break from the Story Mode (see previous dev blog) and focus on a smaller piece that I could turn out quickly. And there you have it!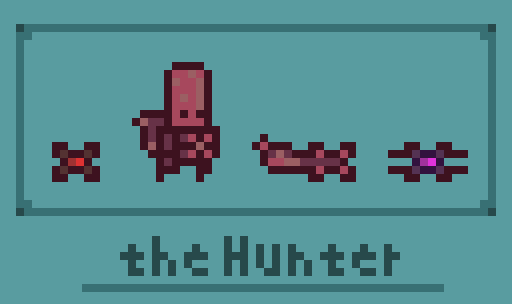 The hunter is a mean & deadly machine! He has two ways to kill the player: first, he lays mines along his path. Unlucky survivors zooming through space at high speed might be unlucky enough to trigger them! Second, on spotting the player, he will shoot Magnetic Mines that will follow the player until they explode in his face, or get destroyed on the way.
The hunter is enabled once the player's rank has reached level 5. This to avoid less seasoned players to stumble upon this redoubtable foe of course ;)
Version 9.5.5 is uploaded on the main page, if you want to check out this new fella!
Files
HoleySuit, to the escape pod!!!!
14 MB
Oct 14, 2017
Get Holey Suit - to the Escape Pod!