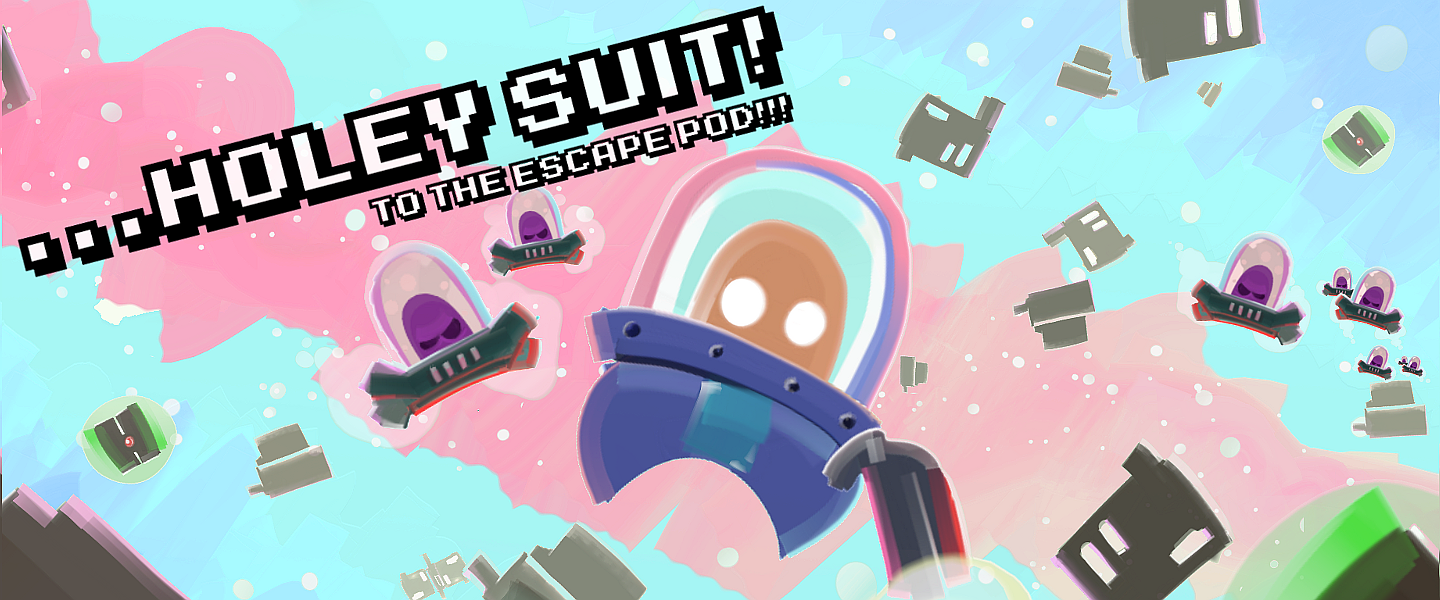 Holey Suit - to the Escape Pod!
Holey Suit: Story Mode, WIP Now!
---
Hey all,
Just wanted to make a quick announcement: Holey Suit will have a Story Mode!

I'm really excited about the reception on the game here on Itch.io. It is nearly a month since I published the game, and so far the game has been downloaded 785 times. I think that's pretty good considering it is a hobby project with rather plain graphics, based on a simple mechanic, and little PR.
A big thanks to @leaf for featuring the game - this definitely helped the game get a head start! As you can see from the stats below, the feature spot massively pushed the game within the fist few days. The downward slop afterwards is a natural progression as the game is slowly creeping down the main page. My guess is that people have already tried the game don't need to download it again, and as the game goes down the main page it attracts less new players.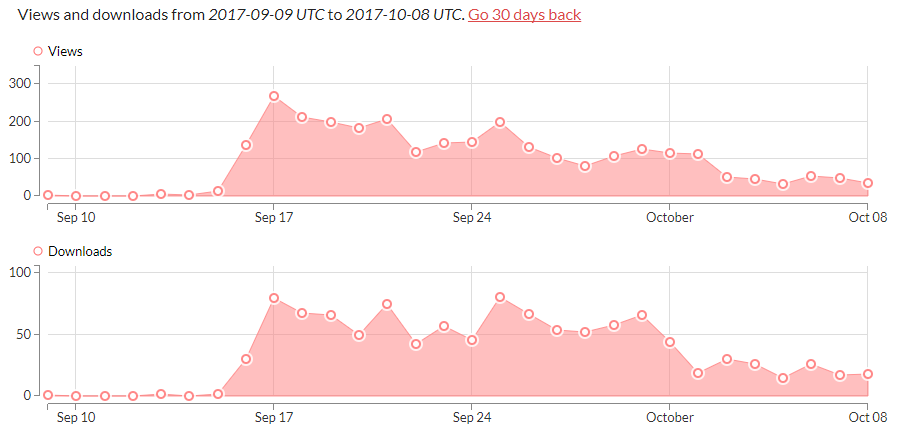 No panic though: the above stats are more than fine. It tells me the game is fun and has captured an audience, so I am cool with things slowing down. I'm also pleased with the retention rate, i.e. Views vs Downloads, which is about a third. If a person out of three downloads the game, screenshots must look fun and I guess I have written the game page right!
What I think the game now needs is fresh blood. As it is a single player game, it is normal that players would expect more depth to the game, challenges and progression! This is what the Story Mode will provide: a campaign for players to try and complete. More dedicated/hardcore players will still enjoy the replayability after completing the campaign, with the current arcade mode and its unlocks & scoring XP reward loops.
Now, the downside: building the campaign will take time, so I'll have to ask everyone to be patient! This is a hobby project and I have little time to spend on it each week. It also needs to tell a story through scripted events, which unfortunately are very time consuming to code. I expect things to progress slowly, but the outcome should be very rewarding!
So please - bear with me as I put this together. The arcade mode is still very playable so if you enjoy the game, carry on playing it in its current shape; just be aware the next update will be BIG ;)
Get Holey Suit - to the Escape Pod!