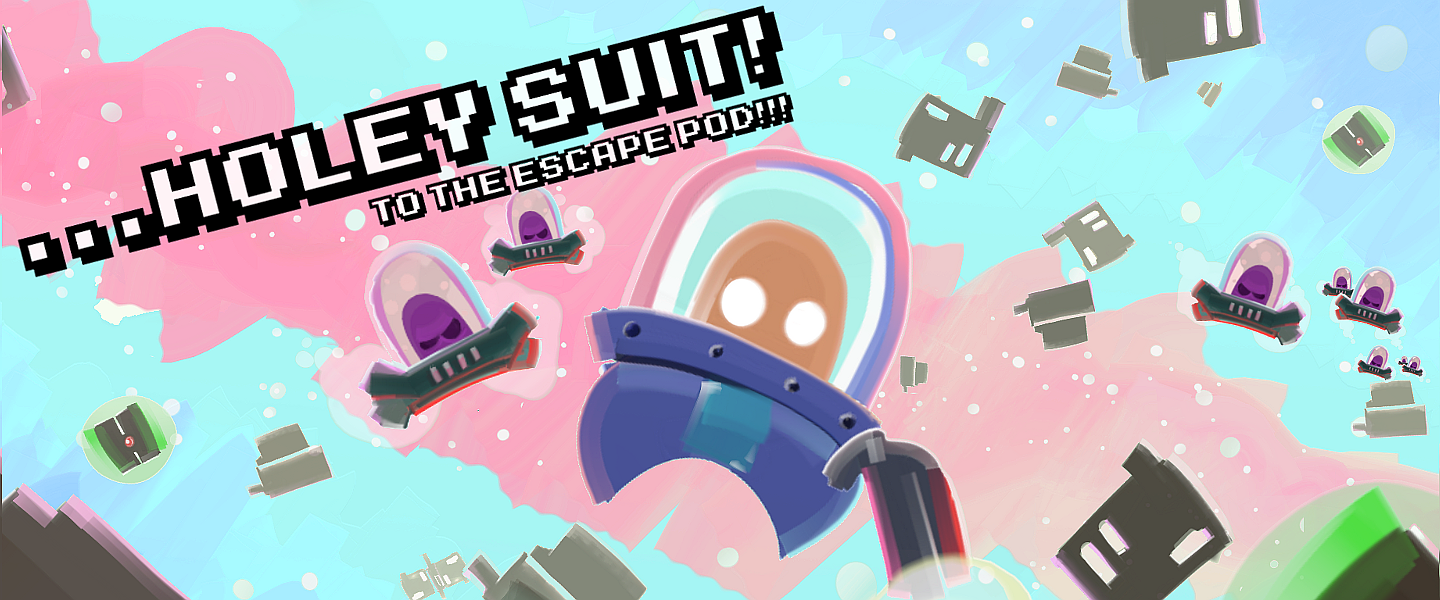 Holey Suit - to the Escape Pod!
Holey Suit 0.93 released - now with Sound & Bots!
---
Hey all, 0.93 is out!!! What is new:
- Sound FX!!! On launching the game, your ears will now be soothed by the sound of lasers, alien chit chat & explosions! This was definitely the biggest thing missing in the game, and it now certainly makes for a more immersive experience!
- Bots! I had an idea for a new weapon: a little robot turret that follows you around and shoots at enemies. Quite pleased with the final look & feel of these little guys, check out the GIF for a preview! Only 150 crates to unlock, so get collecting ;)
Stay tuned for the next update, I have a few exciting ideas in my back pocket I'd like to implement!
Get Holey Suit - to the Escape Pod!