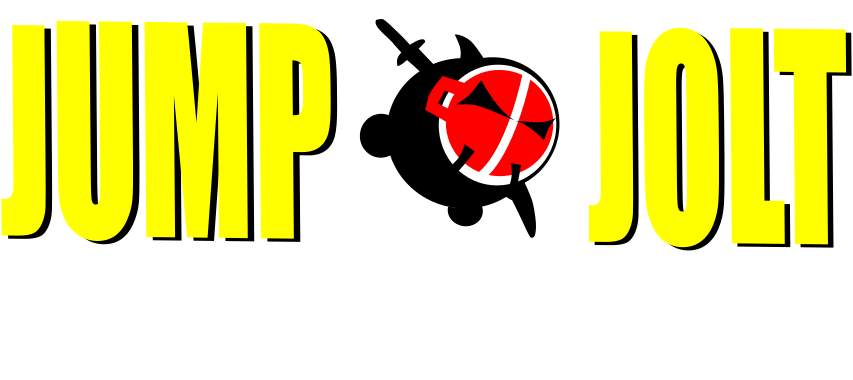 Jump Jolt
Hey all!
Quick Devlog to announce the official release of Jump Jolt (formerly StickAss, #5 game @shenanijam 2018!) I decided to press ahead after the jam and polish the game a little. This includes better sprites, some balance adjustments, two difficulty modes, an end to the game, and more!
I thought I'd use this post to share the journey of the game, from Jam to Jello :)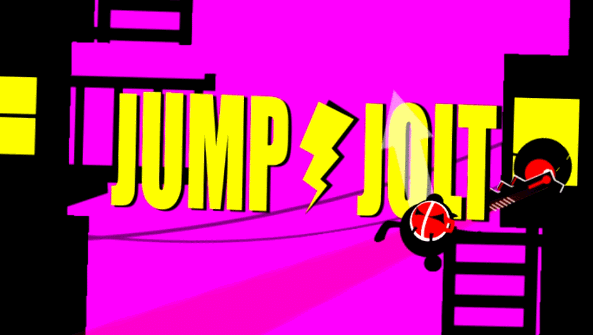 Re-Naming the game
Hang on, did I just say the game was called "StickAss" before? Yup. My theme for the Shenanijam was "Sticky Justice". I love vigilante movies and the name is a direct nod to "KickAss", one of my favourite movies in that genre. You can read more about StickAss's post mortem here, if you are interested.
Now, StickAss is a fun name (when the BScotch bros played the jam entry in this video, their pronunciation of it is hilarious), but not a very professional one. Since as part of polishing the game I was also planning a port on Mobile, it made sense to move to a more conventional game.
As it turns out - StickAss was flagged straight away by the Play Store when I had it as the hero's name in the game description, so this definitely would not have gone through! After a bit of deliberation, I found a combination of words with "Jump" that sounded good, and that was my lot :)

Polishing the game

Now, if you look at the jam version: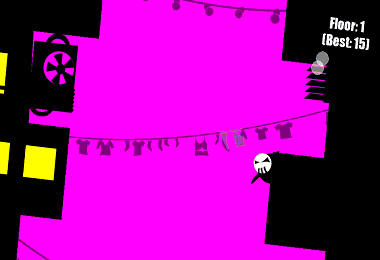 vs the latest version: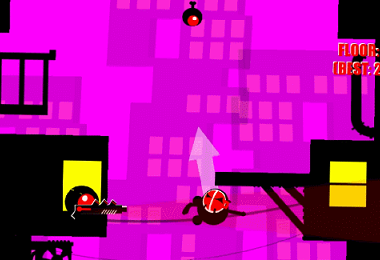 Differences are subtle! Graphics are pretty much similar, and if you played the original version, you'd find out the core mechanic and feel (jump from wall to wall) are also on par. Why did it take nearly 3 months to post this update? Well, beyond the fact I was working on this in a very limited capacity, polishing... takes an enormous amount of time!
The jam version had all the base mechanic sorted, but it was released on PC only. A great deal of effort was spent adjusting the game for mobile (including adding a portrait mode) with a lot of trial and error getting the game to respond well on touchscreen. Not all games are meant for mobile, but with the correct control schemes you'd be amaze how well they can be adjusted.
It's not to say the PC version did not get any improvement. I added an objective to the game (reach floor 200), in-game playing instruction, and a new level of difficulty. A complaint during the jam was the game was too hard, so I also re-balanced it a notch to be slight less rage and more fun. Basically, a lot was done to make the game more approachable and player-friendly.
The graphics have been a bit more polished also. And the hard difficulty comes with a new suite of characters, who look way more bad ass!


Final Words
I really hope you enjoy the new version! I have set the game as "Pay What you Want", so feel free to donate. Currently I have setup all the proceeds to go to itch.io, because it is a brilliant platform and this is my way to give back.
If you fancy playing Jump Jolt on the go, check it out on the Play Store! On Google Play the game is priced at the cost of a pint of milk - not because I am a money grabbing capitalist, but because the cost of the Game Maker mobile export is a lot steeper and I'd like to recoup some of that.

Either way - jump, die, repeat and have fun!!!
-Mitron